J1181N

Muyambe Sport For Development Uganda
Uganda, Africa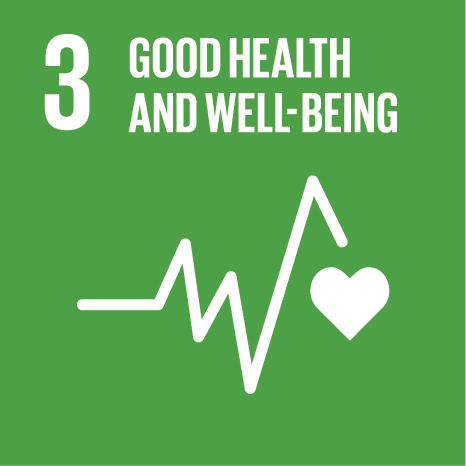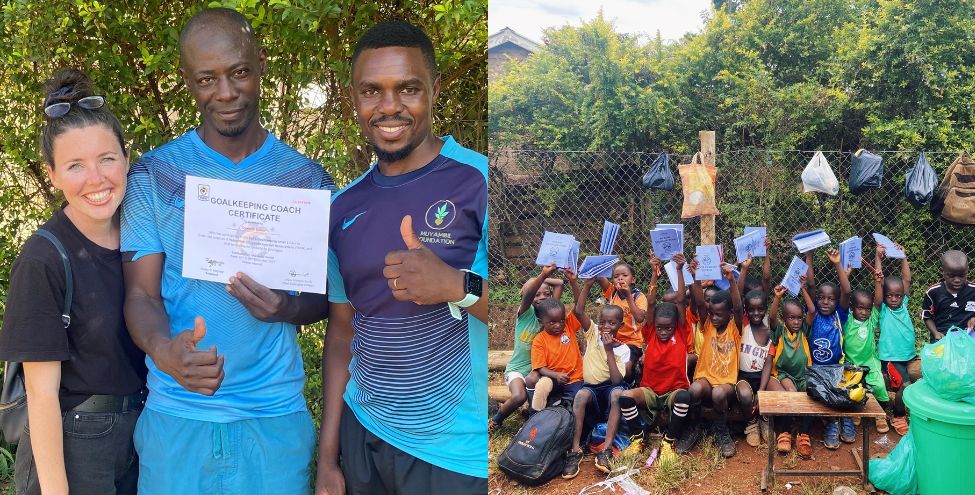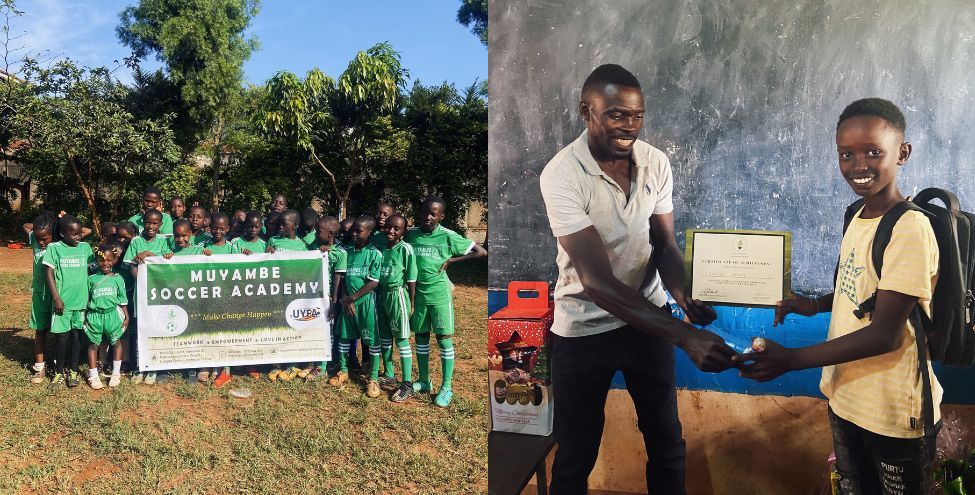 The Situation
Muyambe Foundation, established by Roxy and Joseph Sekatte, an Australian-Ugandan couple, is located in Rubaga Division, Uganda, at the heart of the capital city, Kampala. The project operates within a community that comprises several impoverished slum communities. Joseph, a local resident who grew up in this community, experienced firsthand the transformative power of sports, particularly boxing, which provided him with opportunities for a quality education. Driven by his deep compassion for the children in his community, Joseph founded Muyambe Foundation to ensure that they too have access to quality education.
Uganda faces significant challenges in providing accessible and high-quality education to its children and adolescents. These challenges extend beyond literacy and educational opportunities to include sports. Sports have a direct impact on children's emotional development, helping them learn to manage their emotions and channel negative feelings in a positive manner. Muyambe Foundation recognizes the inherent connection between sports and education and believes that every child, regardless of their economic status, deserves the right to develop their skills.
The project not only provides access to quality education but also offers sponsorship programs, social initiatives, and projects that enhance educational opportunities for underprivileged children in the slums. Its primary objective is to bring about positive changes in the well-being, social skills, and health of these children while nurturing their soccer and fitness abilities. By empowering the community with hope and purpose, Muyambe Foundation aims to create a lasting impact on the lives of the children and families it serves.
Objectives
Muyambe Foundation's primary objective is to provide children and youth with sports for development skills, particularly soccer skills. By harnessing the power of sports, the project aims to improve children's health and foster social, educational, and leadership abilities, all while ensuring they have fun. The project incorporates the Sports for Development framework, developed by the United Nations, into its child-focused sports programs.
The project's first initiative, the "Muyambe Soccer Academy," aims to offer vulnerable children in the community access to a registered and organized soccer academy. Typically, such academies are only available to the wealthy, leaving children from lower-income backgrounds without the opportunity to train under qualified and experienced coaches. Through sports, children's lives can be transformed in several key areas identified by the United Nations, including education, social inclusion, child protection, and empowerment. Sports also contribute to improved health and the development of social, educational, and leadership skills, while providing a platform for fun and enjoyment.
Muyambe Foundation recognizes the power of sports to involve marginalized and vulnerable individuals. It utilizes sports to promote community empowerment, facilitate educational change through initiatives like educational sponsorship, provide counseling services, and bring about generational and transformational change.
Additionally, the project seeks to empower and support girls through sports, as it believes that engagement in soccer creates opportunities for them to learn life skills, develop positive self-awareness, and build confidence, ultimately promoting equality and strengthening the role of women within the community.
Furthermore, the project aims to equip community members with education and developmental skills through empowerment programs. It strives to deliver high-quality advocacy, counseling, support, information, and community education to enhance the overall well-being of the community.