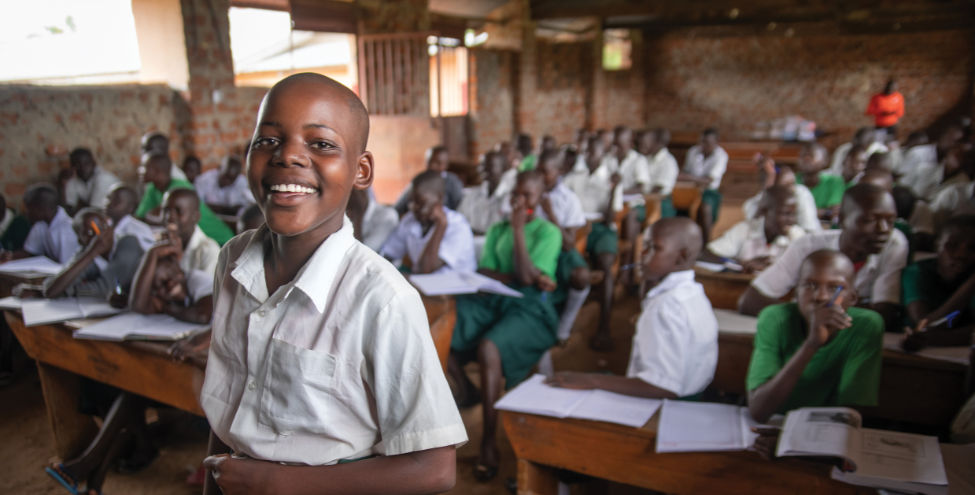 Celebrating Girls in School
For girls like Esther, education isn't just important for a brighter future, it's critical to their survival. Yet, it's estimated that 11 million girls around the world might not return to school this year due to the pandemic's disruption of education (UNESCO). This puts girls at risk of adolescent pregnancy, early and forced marriage, and violence. For many girls, school is more than just a key to a better future, it's a lifeline.
Global Development Group's partnership with Watoto celebrates 15 years in 2022. Currently we have projects J210 Watoto Village Project, Uganda and J416 Neighbourhood Development Program, Uganda and in South Sudan. Through these projects we aim to bring hope and healing to vulnerable women, children and babies with 5,186 individuals enrolled across the Watoto programs in 2022. This includes ten babies graduated to family homes from Baby Watoto, 7 young adults graduated from tertiary education, 564 neighborhood mothers graduated and 155 new children enrolled.
Although school closures caused by the pandemic affected our Keep a Girl in School initiative last year, we conducted outreaches within the communities so we could continue to provide sanitary products, hygiene education, and support to 10,924 vulnerable girls in Uganda and South Sudan.
Esther attends school in Gulu and shared, "I'm grateful that Watoto came to my school and taught me that I am beautiful and that being a girl is not a mistake, but something to celebrate. Now I'm happy when my period comes because Watoto has given me sanitary pads and I no longer have to miss school. This has encouraged and inspired me. I can't wait to complete my education and go to university one day.". Esther is a smart and determined girl who dreams of becoming a nurse and is grateful to everyone who's making sure she gets that chance.
Back to Stories