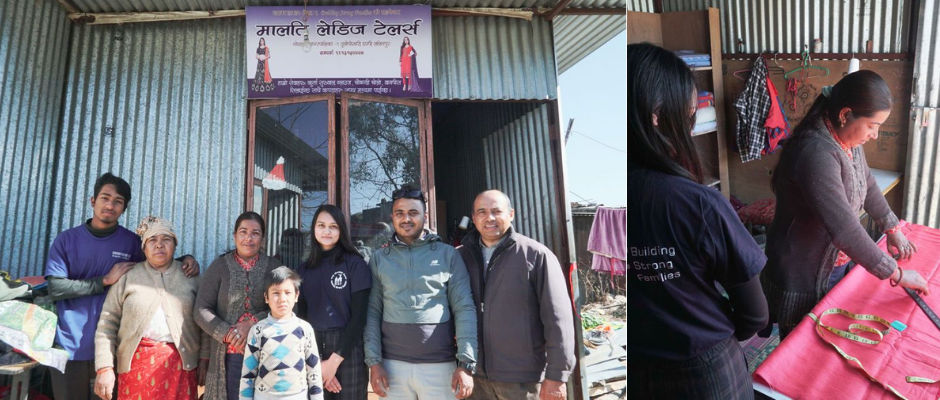 Sewing Her way to success
This fantastic story comes from our partner for project J1102 in Nepal, Building Strong Families (BSF).
Malati is a diligent and responsible single mother who works hard to provide and care for her two sons and their grandmother. Her husband was an alcoholic and abandoned the family years ago. Malati's family joined the BSF project in Chhampi, Nepal afterwards.
Before joining the project, Malati used her skills as a seamstress to open a small tailor shop at her home. People used to ask her to make traditional Nepali clothes for them but she was lacking savings to stock the special fabrics needed. She also needed further business knowledge and support to reach this market niche and the high demand.
After attending BSF's training on 'Money Management, Planning, and Budgeting', Malati decided she would like to upgrade her business to meet the high demand of her valuable customers. After an assessment and a lot of discussion with the BSF team and project coordinator, a plan was constructed to help Malati with her dream.
Along with training, BSF also provided income generation assistance that Malati needed in the form of new fabric to make her traditional Nepali clothes for customers, an iron, a cutting table, and an advertising banner for the front of her tailor shop. Malati's business is now more organized, better advertised, and reaching a new market with high demand. Malati believes she will be now be able to double her previous income to support her family better.
Back to Stories