J901N

Save A Child Development Initiatives, Kenya
Kenya, Africa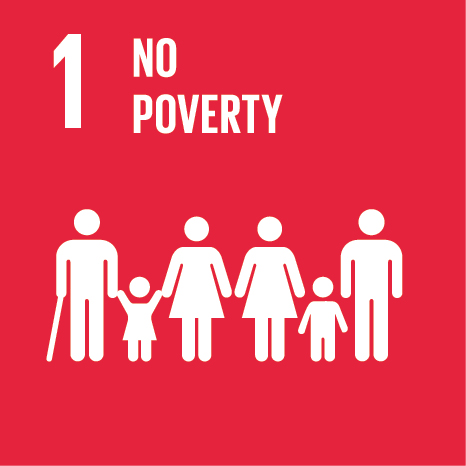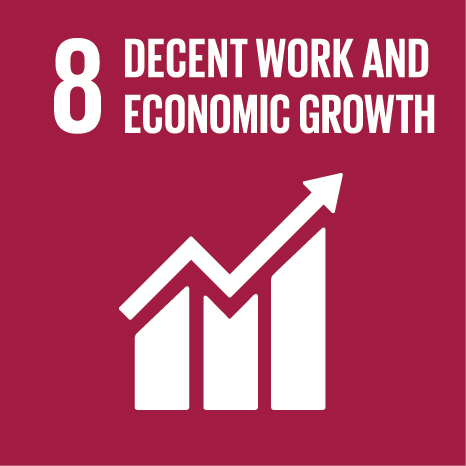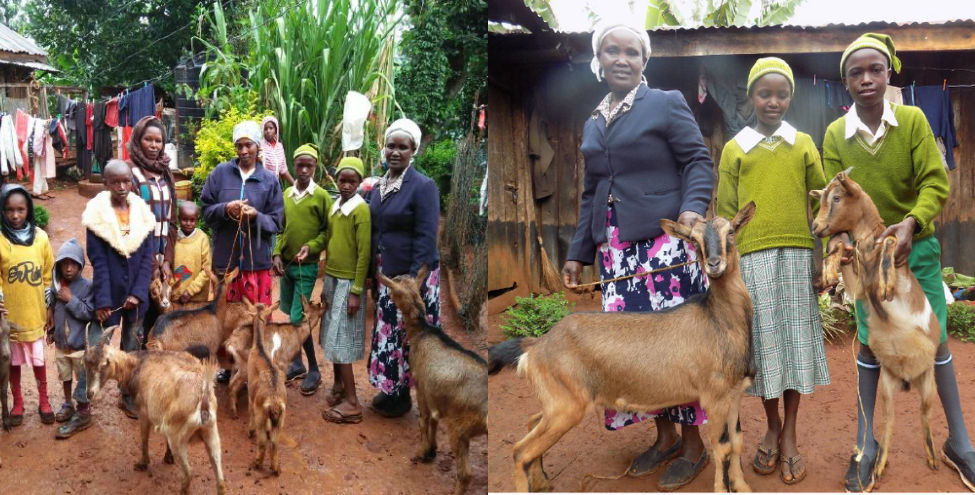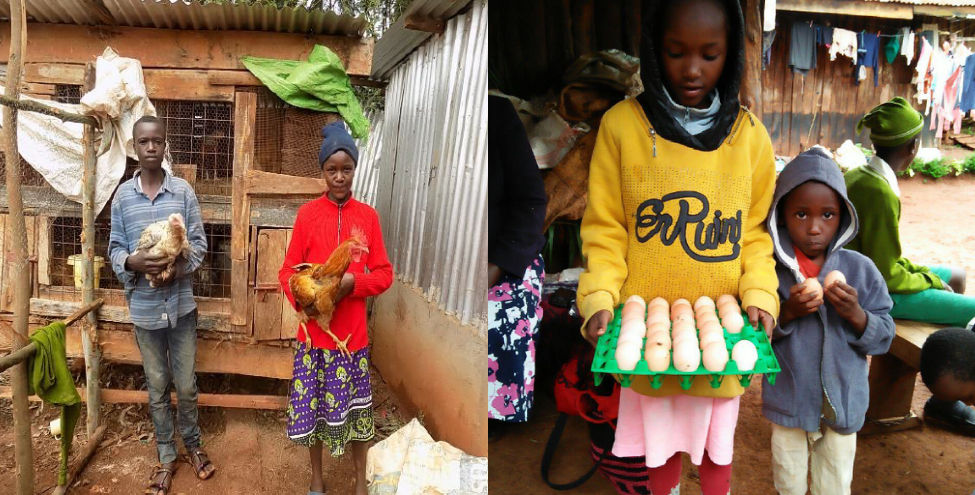 Chicken project and goat project are tools we use to empower needy families in Kenya, specifically at Karatina. The project initially had focus on chicken farming. Progressively families requested they sell chicken stocks to pay their children school fees when they were sent away from schools due to unpaid fees. Since Cow milk has competitive demand in the community, most of them later requested they sell goat stock to acquire each a cow so that they can get cow milk for children and start up milk selling business in community. We approved the idea after carefully studying the move and local farming dynamism. Diversification of livestock is very key and critical for any successful farmer in the country, for this reason we encouraged families to work hard and grow their businesses. We conduct follow-up regularly to monitor the farming progress and establish how it makes a difference with beneficiary families. Our aim is to help transform lives through economic empowerment solutions to women as means to help support their own children. All chicken have been producing eggs for family consumption and business. Additionally, the income generated from chicken has been used by most families to pay school fees for their children.
Despite a marginal income increase from poultry, this income nevertheless has a positive effect on the livelihood impact of the beneficiaries in terms of improving the household diet, improving the housing conditions of the family, household assets and educational expenditures of the children. This project (SME) is transforming lives of families more so women and children empowered through chicken, goat, sheep, cow milk business. Eight goats and 264 chicken were distributed in the initial stage of the project to nine families in Kenya. Eight poultry houses and four goat's shelter constructed for all the eight projects' beneficiaries. The chicken business progressed and gave birth to goat, sheep and cow business. The chicken project is the "mother" project!! Because of the chicken business, the hardworking nature of project beneficiaries, helped them be able to taking their children to school though they had to sell about 90 % of their stock. The business helps families put food on table more so children do consume eggs, take milk and meat which are good source of protein. All beneficiaries voluntarily joined up a contribution in 2018 and donated 24 chickens to one community member in difficulties (Mama Tony) in the spirit of giving back to the community. What an act of kindness!!!
Eight-seed goats were distributed to four families in Kenya (March 2018), in 2019, they all owned 22 goats. So far, this project is proven transformative and truly potential based on our yearly assessment results. In 2022, out of the ten families under this program now, 3 families own 5 cows, one family owns 4 sheep, two families own 10 goats, at total of 30 chicken are owned by all families combined.