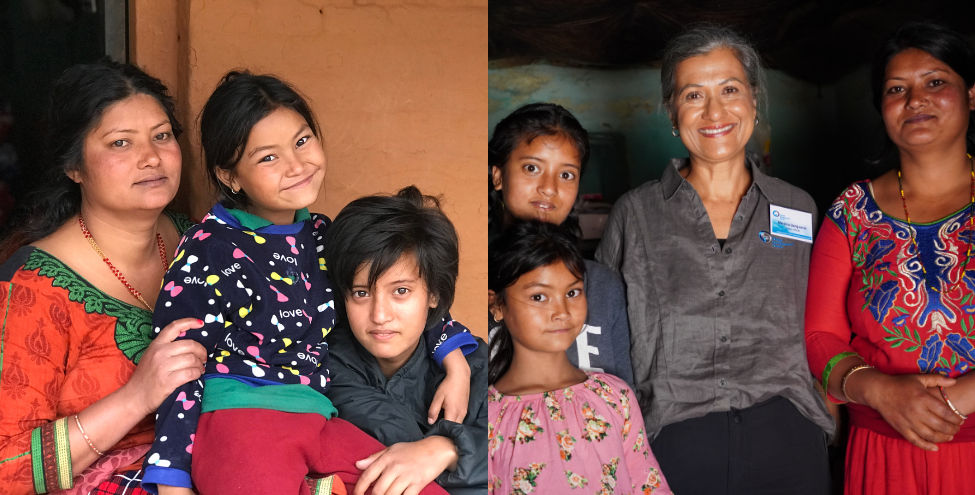 Keeping Families Together
"I always wanted to stay with my mother. I love her so much. I don't want to go anywhere else, no matter what they may give me." - Ritika, 7 years old
Rama is a loving mother who only wants the best for her two daughters. Life has been difficult though, so feeling like she had no other option she decided to send her daughter Ritika away to an orphanage. The arrangements were made and papers were signed, leaving both Rama and her daughter sad but hoping it was for the best.
Thankfully, our project staff happened to meet the family the day before Ritika was due to leave for the orphanage. They shared with Rama the importance of keeping a young child in family and offered a better alternative. The family was enrolled in J1102 CHFN-BSF Family Intervention Projects Nepal's program, giving the family the opportunity to become financially sustainable and Ritika the chance to stay at home. Rama and Ritika were ecstatic!
Through the program Rama has been able to establish a chicken farm and can now provide enough for her children. Ritika attends school and is so grateful to be able to stay with her family. In May, GDG Project Officer Meena Benjamin visited the team in Nepal and met with Rama and Ritika at their home. Ritika proudly showed Meena some warm eggs from their chickens and Rama insisted Meena try an egg and enjoy some sweet chai together.
Stories like Ritika's are the purpose of projects J1079 and J1102 BSF Family Intervention Projects in Thailand and Nepal. These unique family strengthening projects aim to prevent the separation of children from poor but loving families. Adopting a holistic development approach, at-risk families are supported to become self-sustaining and grow holistically stronger, effectively eliminating the need to send children away due to poverty. Participants are becoming more aware of the importance of family, and children are staying in school.
Families engage in an 18-month training program, including training days, home visitations, family fun day outings, and income generation assistance. They each learn about important topics such as money management, business principles, the value of family, parenting skills, child rights, health and nutrition, and then work to apply these together. Parents are supported to develop their own business and children to attend school, all with the end goal of creating a holistically strong family able to sustainably support and love one another after their graduation from the program.
Back to Stories