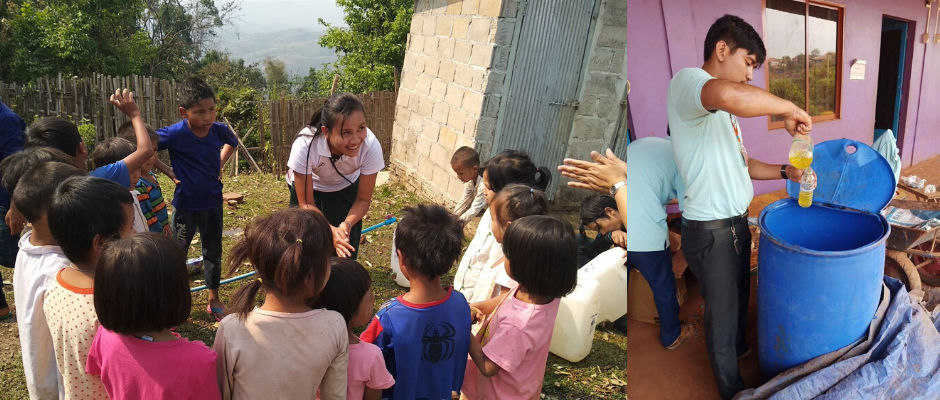 Cambodia, Asia: The Response to COVID-19
In Cambodia, GDG partner with United World Schools (UWS) on project J942N to provide access to education for every child regardless. Currently in Cambodia UWS operate 115 schools in the heart of ethnic minority villages, with 13,475 students attending a UWS school in some of the most remote areas of Cambodia. The communities they work with in Cambodia are particularly vulnerable due to poor access to healthcare, lack of clean water and soap, and existing health problems.
The UWS COVID-19 response has focused on 3 key areas:
WATER AND HANDWASHING
Over the coming weeks, the priority is to support communities to access safe water and soap, so they have all the tools they need to protect themselves and prevent the virus from spreading. The UWS teams have been making liquid soap to distribute to all the communities they work with.
AWARENESS
The communities they partner with are beyond the reach of government and other NGOs. UWS are a vital source of information for community leaders about coronavirus and how they can help limit the spread of the virus.
EDUCATION
As UWS schools close, they need to make sure the learning doesn't stop. So UWS are providing learning resources that children can use at home, in their own languages. Education Officers have been delivering teacher training via social media to local teachers, including sharing information about stopping the spread of the virus.
Back to Stories