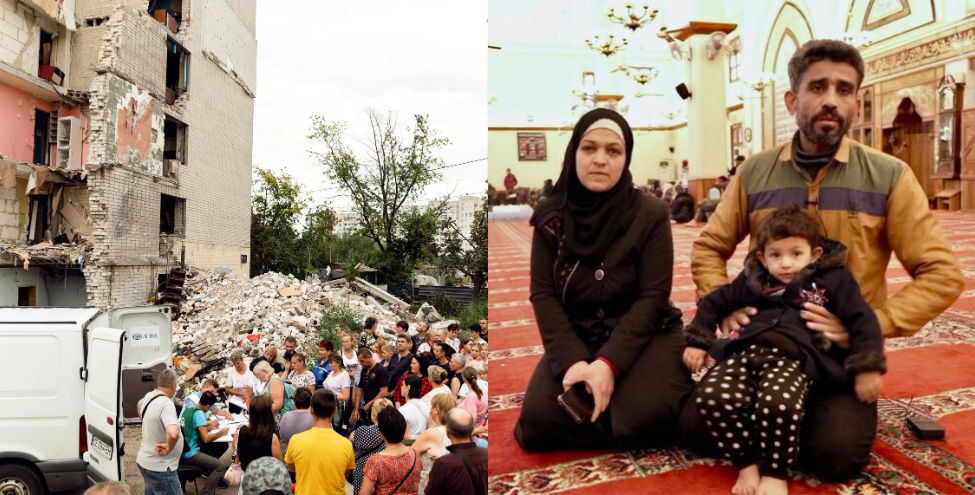 10 November 2023
Turkey
Ukraine
Yemen
Syrian Arab Republic
Palestine
Global Food Crisis: A Year of Unprecedented Challenges
2023 has been another year of extreme jeopardy for those struggling to feed their families. The ongoing pandemic, armed conflicts, and natural disasters created a perfect storm that led to the most significant food crisis in modern times, affecting over 345 million people across 82 countries. The partnership between Global Development Group and World Food Programme (WFP) for project J807N is contributing aid and assistance to those in need in Ukraine, Yemen, Syria and Turkey*.
The war in Ukraine triggered the largest mass displacement in Europe since World War II, leaving over 17.7 million people in need of humanitarian assistance. Disruption to the country's internal food system has led to increased food insecurity and inflation. WFP is responding by assisting over 10 million people with food and cash transfers.
Following the deadly earthquakes that struck along the border between Turkey and Syria on 6 February, affecting 18 million people in the two countries, WFP has reached more than two million people with urgently needed food assistance. Ibrahim Khalil and his family fled their home in Aleppo minutes before it collapsed. Today, they are living in a mosque three-hour's drive away, with other earthquake survivors.
The crisis highlights the importance of international partnerships and support in times of need. WFP's efforts played a vital role in alleviating hunger and providing aid to those affected by conflict and natural disasters. As we move forward, it is essential to continue to support those in need and build resilience in the face of future crises.
*Global Development Group contributed to WFP's overall program and impact in these countries.
Back to Stories