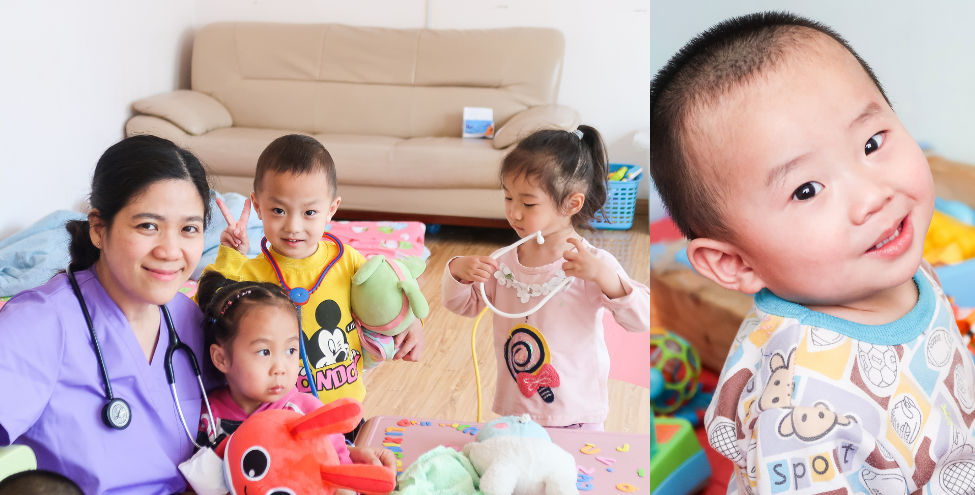 To Comfort Always
For abandoned children with acute medical needs in China, the incredible work of two Global Development Group projects is life-changing and life-saving. Children like Chloe, Rafael and Aimee (pictured above) came to Project J619N New Hope Foundation's care when young, where they live in family-style homes with caregivers and receive the specialised care and attention they require from the project's medical team.
The abandonment of infants and children with acute medical conditions or disabilities has long been a challenge faced in China. While this has improved in recent years with the shift in cultural acceptance and improvement in government services, there are still many abandoned children needing a loving home and specialised care. Project J619N's vision 'to comfort always, to relieve often, and to save sometimes' speaks volumes about the sometimes heartbreaking reality of this work, and the huge impact it has on each child's life.
Global Development Group has worked with J619N in Beijing and J587 COAT Meng Lin Project in Henan since 2010 to provide this much-needed care and a loving, home-like environment. J587 works alongside the government welfare centre with the aim of engaging each child in opportunities they would not otherwise have. Their internal school runs a tailored education program and life skills training, aiming to assist each child in achieving independence to the best of their ability. Today, they have 4 young adults attending a local vocational school - a huge achievement for each one of them!
2022 PROJECT HIGHLIGHTS
• 10 Lifechanging Surgeries at J619N.
• 3 children adopted into forever families from J619N.
• Several J587 staff received awards among the top ten carers in the city.
Back to Stories