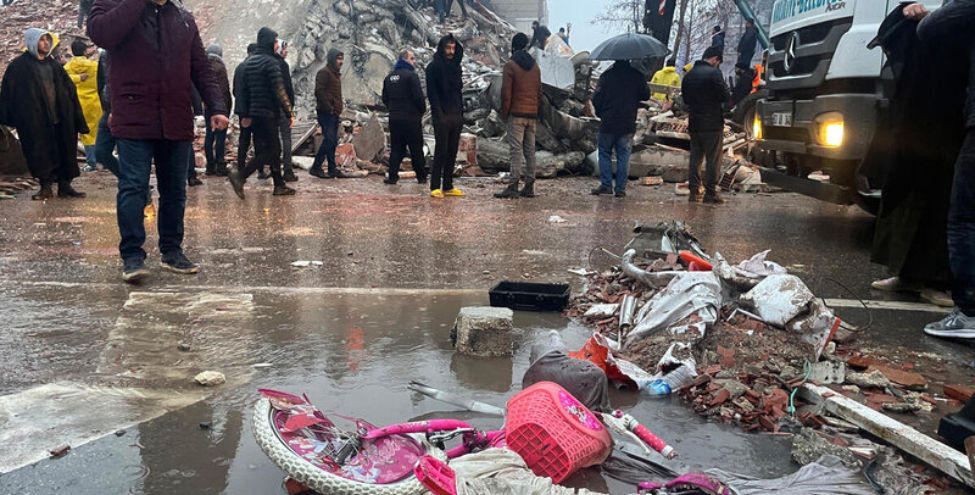 07 February 2023
Turkey
Syrian Arab Republic
Turkey (Türkiye) & Syria Earthquake Response
In the wake of the devastating earthquakes that struck along the border between Turkey and Syria killing thousands and wounding many more, our partner WFP is monitoring the situation and stands ready to deploy its emergency response capacity and expertise to support affected populations in both countries.
"Our thoughts go to families and communities hit by the quakes," said WFP Regional Director Corinne Fleischer. "WFP has been working in the region for many years and is mobilized to join partners on the front lines of the response as needed and requested."
The earthquakes are devastating for an area that has already been strained by the Syrian conflict.
In Turkey, which hosts the world's largest refugee population, WFP works closely with the Government and the Turkish Red Crescent to provide food assistance and livelihood support. This includes assistance for more than 42,000 Syrian refugees living in six camps in southeast Turkey that have seen the worst effects of the quakes.
The earthquakes have devastated areas in Syria that have already sustained heavy damage over the course of twelve years of conflict. In northwest Syria, 90 percent of the 4.4 million population depend on humanitarian aid with 2.8 million people displaced and living in camps or other sites for lack of better options. Out of a total of 5.6 million people WFP is providing food assistance to in Syria, 1.4 million are in the northwest.
Millions of Syrians depend on United Nations cross-border assistance enabled by the Security Council along the bordering area, close to the epicentre of the quakes.
Back to Stories