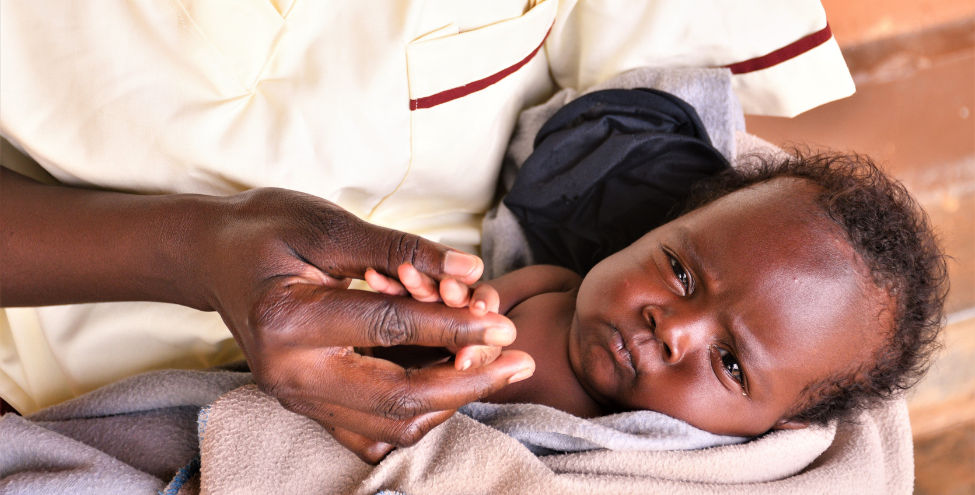 A Helping Hand for Hungry Babies
Irene Gleeson Foundation (IGF) partner for Global Development Group project J747 in northern Uganda was established in 1991 to support the community during the civil war and has continued to stand alongside them. The project now has four primary schools that educate, feed and provide medical care. A business and technical vocational school provides youth with training in vocational skills. A health program has evolved to keep children and parents healthy, medical clinics, and a maternity hospital is currently under construction. Mighty Fire Radio Station continues as an essential community service providing primary education classes and partnering with other NGOs and Government for segments on child protection and children's rights, vaccination awareness, teenage pregnancy, hygiene and fighting misinformation about COVID-19.
The infant nutrition program was established in response to situations just like baby Francis. He was enrolled, and his grandmother received support to care for him within the IGF facility. When Francis is strong and healthy, he will return home and will continue to be cared for by his grandmother, returning for check-ups. This year the program has enrolled 8 new infants, providing care and nutritional support, with 4 more infants discharged and returning home healthy.
Back to Stories